The character of yesteryear meets 21st-century technology.
Meticulously restored this unique 1908 building features state-of-the-art internet and sound system, new heating and electrical, central a/c, security cameras, new energy efficient roofing and siding.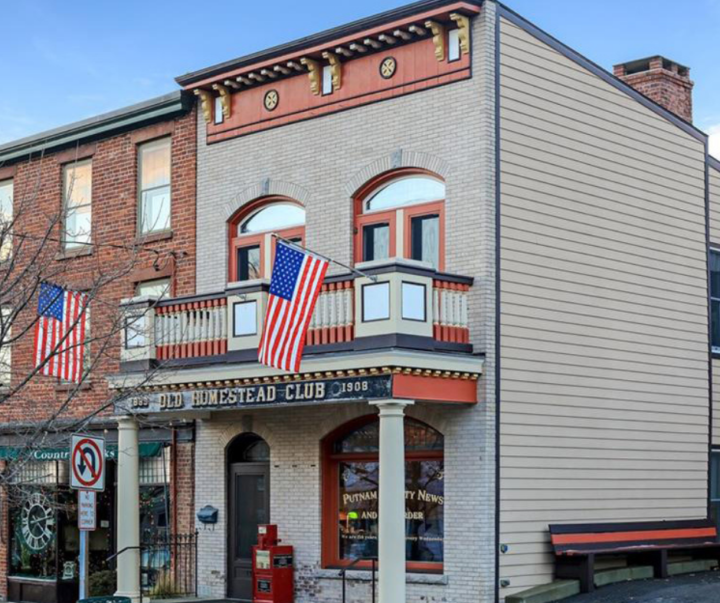 A truly one-of-a-kind: a landmark building, in the heart of downtown Cold Spring, New York.
The building was originally constructed in 1908 and was known as "Old Homestead" which was a gentlemen's club at the turn of the century.
The original architectural details include tin ceilings, original wainscoting Douglas Fir floors, fireplace, & hand-hewn beams. The first floor offers a private office with a charming courtyard and garden, retail space with kitchenette, office space, and powder room.