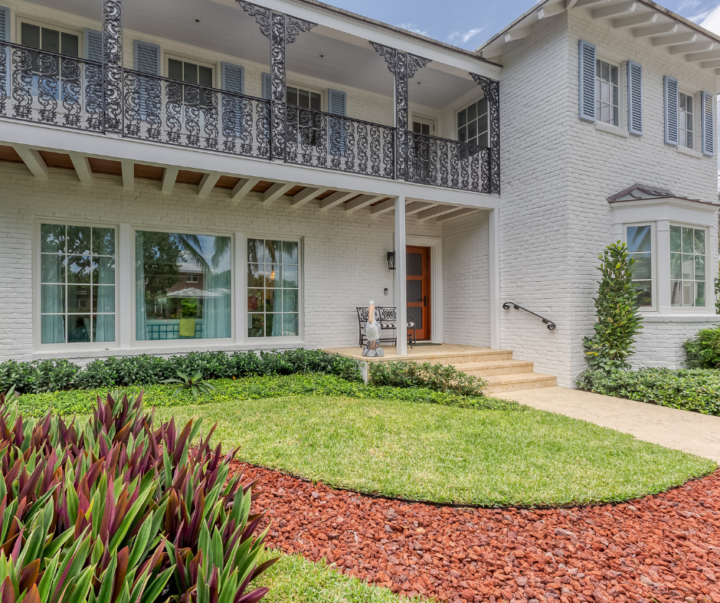 This house on Palm Beach Island was designed by renowned architect Howard Chilton in 1952 in his signature Monterrrey-style – featuring lacy wrought iron scroll work on the front façade. 
The Palm Beach landmarks commission selected this home to receive landmark status because I renovated the property and kept it to its original design. 
The home has had only two owners in the past 75 years. Many of the furnishings were left behind, and I them repainted and reupholstered so they could be around at least another 75 years.