Hudson Valley Restoration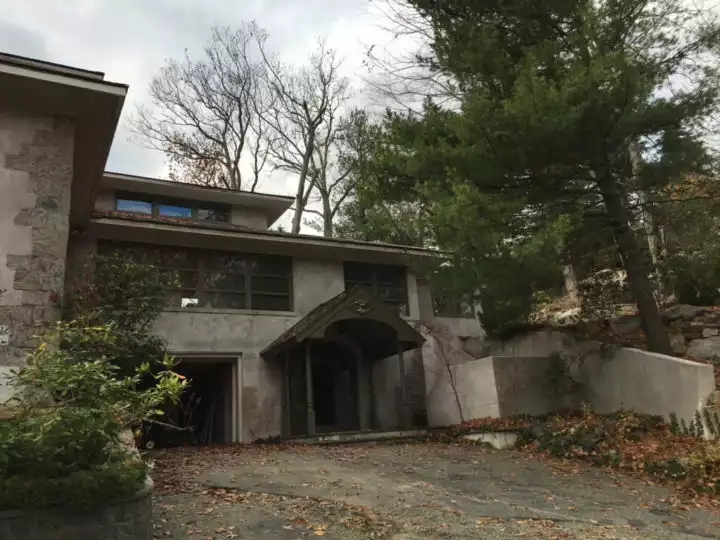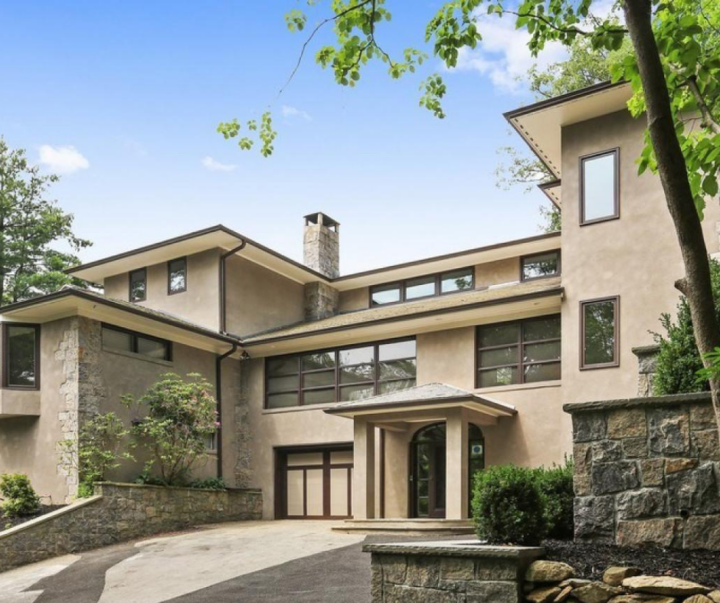 I began this renovation by reimagining the front entry. I wanted to make way for a 3-story elevator. The home was perched at the top of a steep hill, but once inside it offered stunning Hudson River views.
The house had a distinctly colonial feel and I wanted to bring it to a more transitional design. We removed the inserts from the windows and the braces from the ceiling joist. In the end the house sported a brand new chef's kitchen, a three-story elevator, a natural stone waterfall, rare California redwood decking, along with cedar and slate roofs.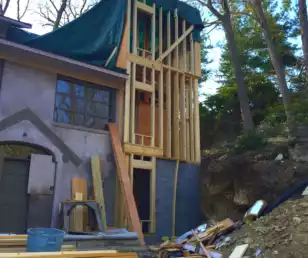 After excavating the north hill at the front of the house, we began framing for the three-story elevator.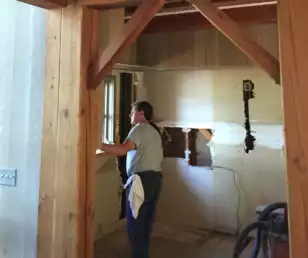 We left the wood beams in place but by removing the barn-like support arms we relieved the interior of the "colonial" feel.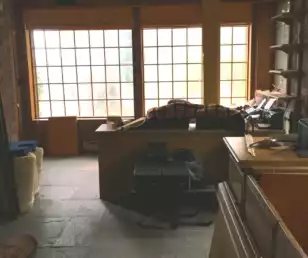 Just off the kitchen, the previous owners had a small office and TV room. It was very dark, so we broke through the brick wall that separated this room from the kitchen. Suddenly it was flooded with light.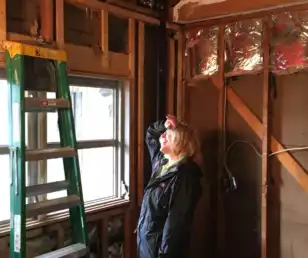 Here I am in the kitchen. We decided to replace this window with sheetrock so we could put the refrigerator in this location.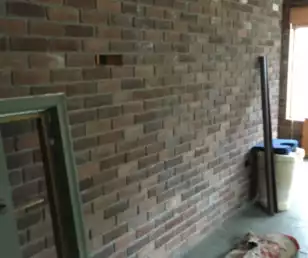 We cut out the center of this brick wall, making it a pass-through for the kitchen and a place for bar stools.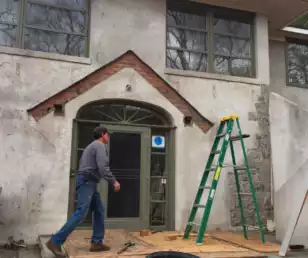 This is the view of the front entrance before we modified the roof line of the portico.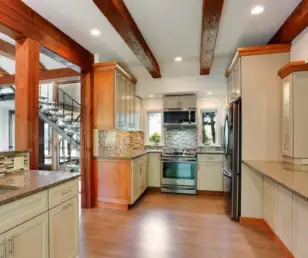 Now you see where the refrigerator replaced the window. I chose a two-tone wood cabinetry. I liked the way the wood wrap around complimented the existing wood beams in the ceiling. The painted portions of the cabinets were soft and light.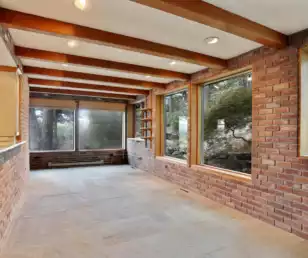 On the left is the opening to the kitchen which will now be a TV room and breakfast nook.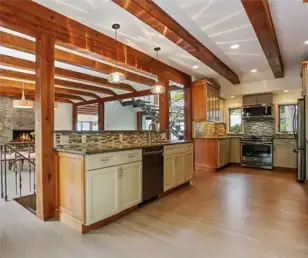 When you step off the elevator you are entering what is now a seamless floor plan. The kitchen and dining room flow easily together for gatherings and gracious entertaining.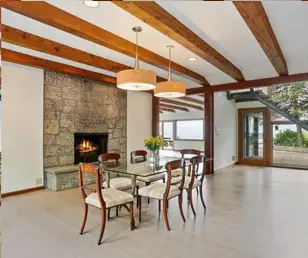 The dining area features abundant natural light and a stone fireplace to creating warmth in the room.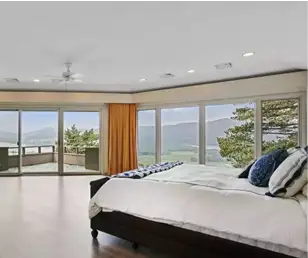 The breath-taking views can be seen throughout this home, making everyday feel like a weekend retreat.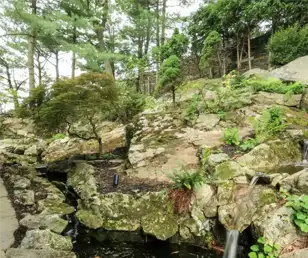 The estate grounds feature beautiful, mature trees and landscapes.