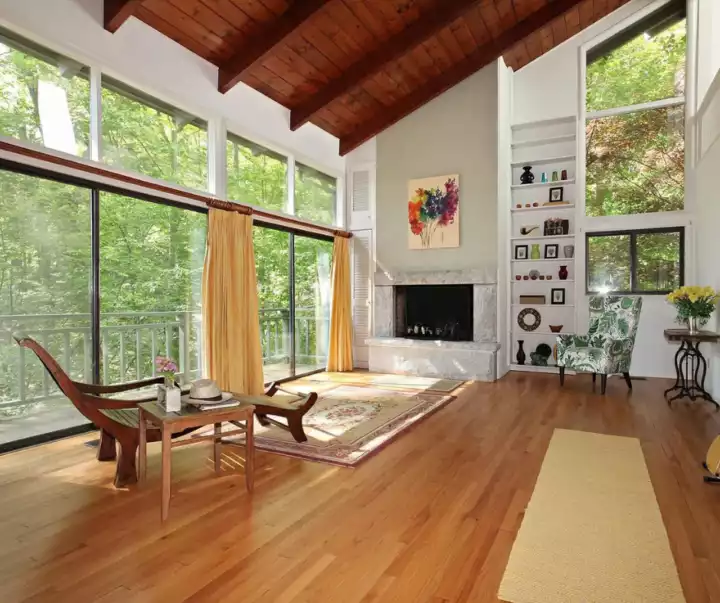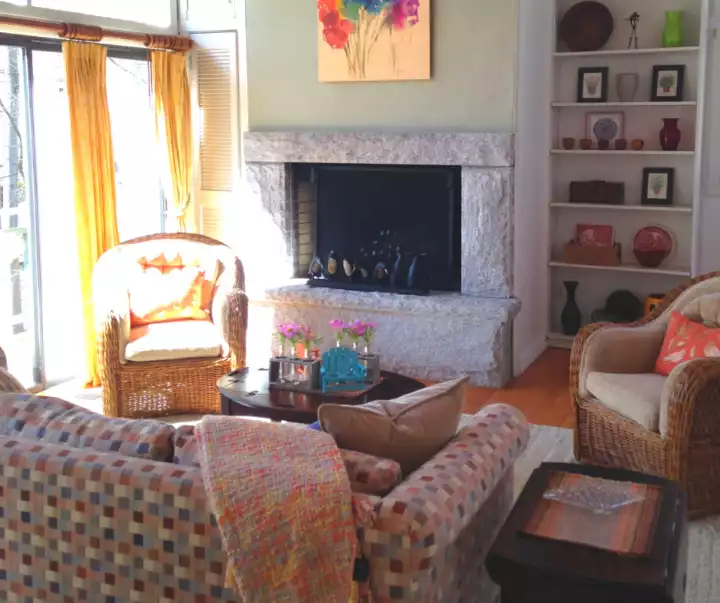 In 2009, I acquired this 1980s chalet-style home. It needed a new roof and a new well pump motor. Because it was nestled deep in the forest, it was handy to have a very competent arborist, Josh Maddox, of Garrison Tree. The home also featured a black liner pool off the kitchen and a small cottage at the rear of the property, where one the previous owners could practice the drums without disturbing the peace!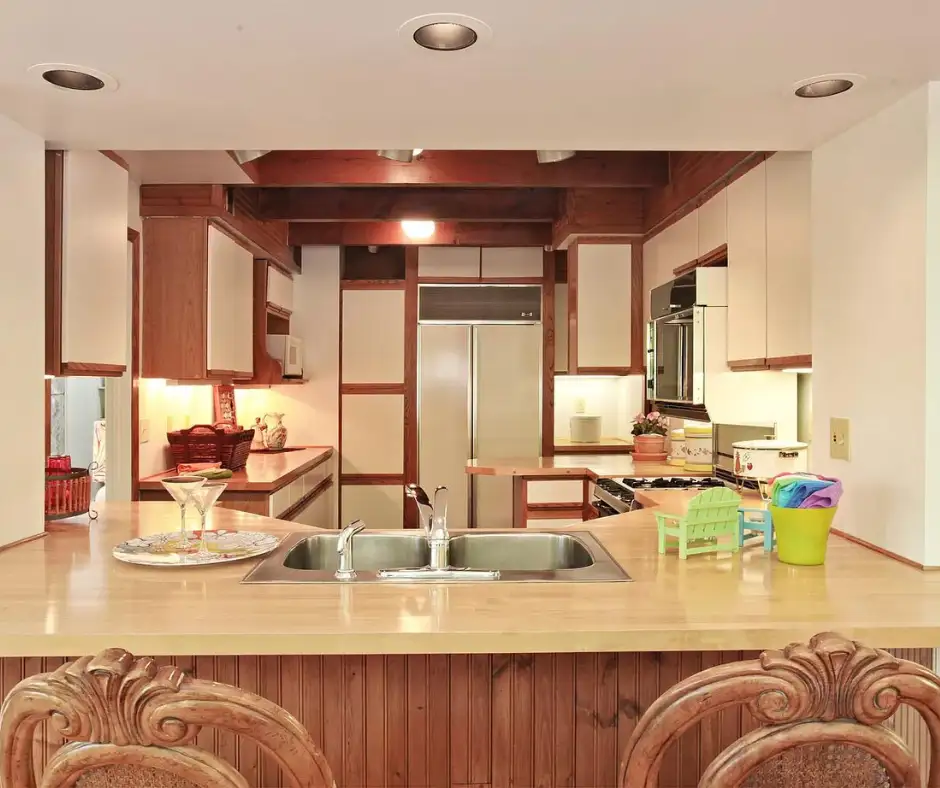 Although the kitchen was dated it was very functional and did not require any updating.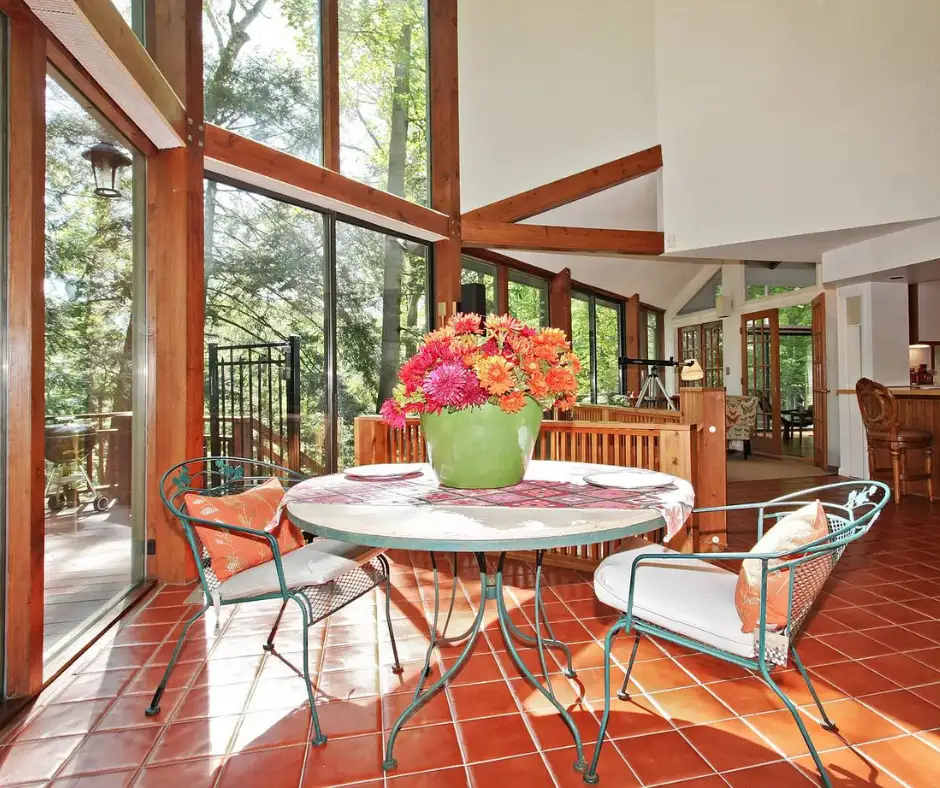 The modern aspects of this house allowed for interesting placement of dining furniture.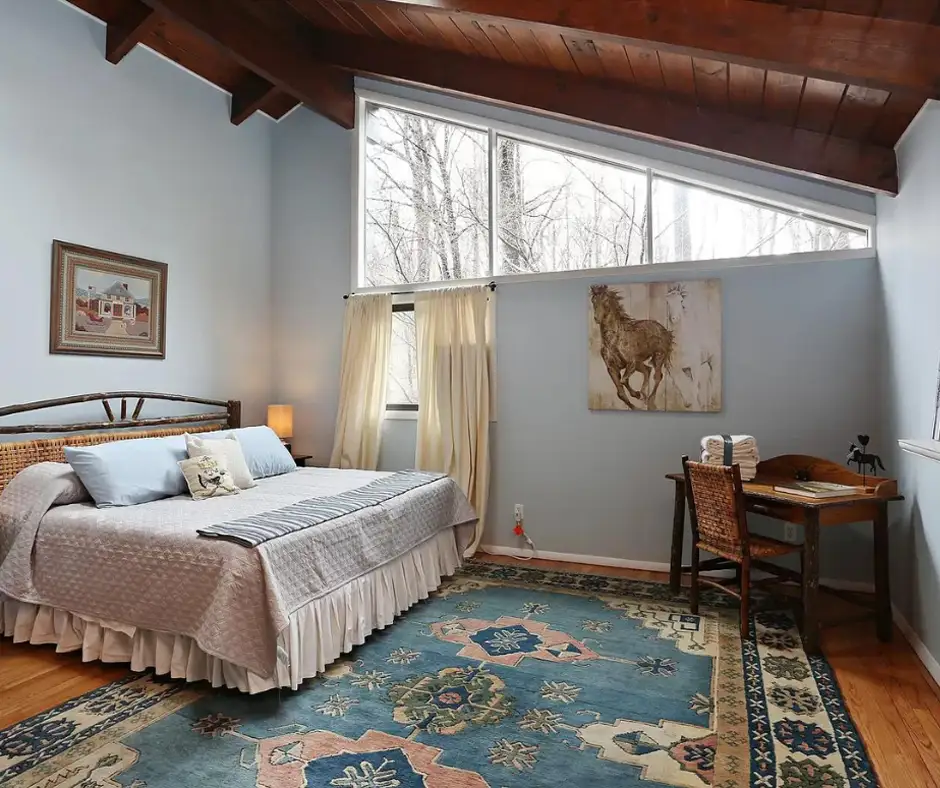 The cabin boasted one large room upstairs which was considered the primary.