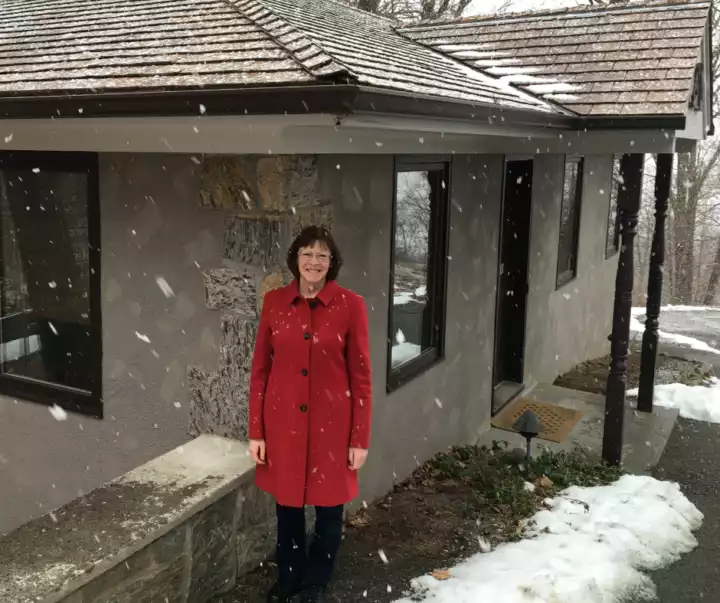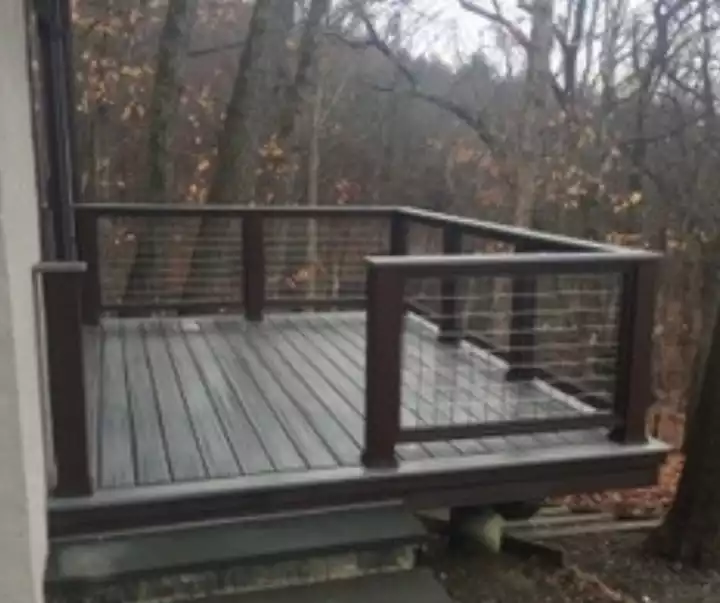 When we first acquired this property the roof was covered with moss – which had likely been there 20 years. 
We were very judicious and with delicate care, we
 were able to remove the moss without damaging the cedar shingles. We changed the exterior color from an off white to a taupe-gray and chose a dark, raisin brown for gutters and window increments.
The deck to your left was originally made of wood and in need of repair. We replaced it with Trex and copied the grid pattern from 16 Beverly Warren for railings. The little cottage was brought back to life and blended beautifully with the surrounding forest.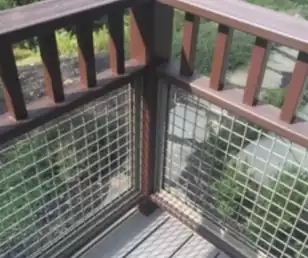 The west side of cottage includes a small deck. We did the railings and decking in Trex to minimize annual maintenance.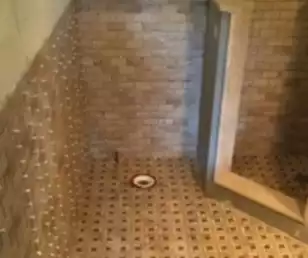 We gutted the small bathroom. I found this tile at Home Depot.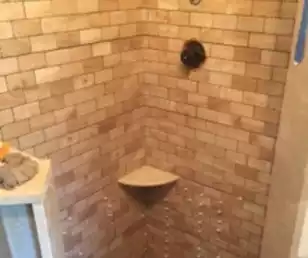 The tiny shower seemed bigger after we used a lighter color porcelain on the walls.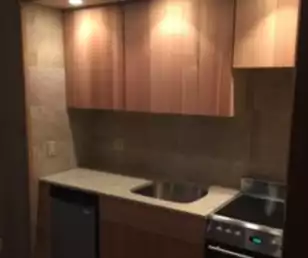 Recessed lights in the kitchen add an elegant glow.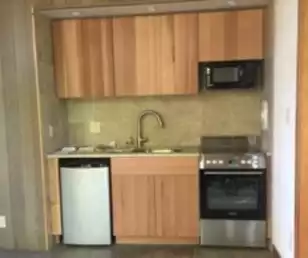 The kitchenette was updated with new appliances and cabinets. Small but efficient.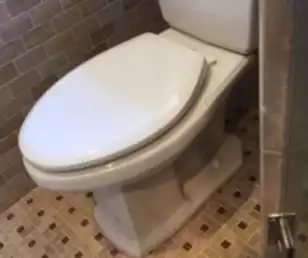 The bathroom was remodeled with new tile and new fixtures.